This is the Web site for the Canada Chapter of the ISSS.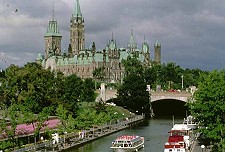 From this site, you are able to find out about:
---
Next Meeting:
Investigating Human and Organizational Factors ?Involved in the September 2013 Crash Between an OC Transpo Double-Decker Bus and a VIA Train.
| | |
| --- | --- |
| Speaker: | Dr. Missy Rudin-Brown, PhD |
| Affiliation: | Senior Human Factors Investigator, Transportation Safety Board of Canada |
| Date: | Thursday, April 21, 2016 |
| Details: | Full meeting notice — English |
Summary:
The Transportation Safety Board of Canada (TSB) is an independent agency that advances transportation safety by investigating occurrences in the marine, pipeline, rail and air modes of transportation. The investigation of human and organizational factors is an important component of many investigations, regardless of transportation mode. In order to understand why an accident or incident occurred, and to prevent similar events from re-occurring in the future, the human and organizational factors of an occurrence must be investigated fully. Working within multidisciplinary investigation teams, TSB human factors investigators use a systems approach to the investigation and analysis of human and organizational factors.
The TSB's investigation into the September 2013 collision between an OC Transpo double-decker bus and a VIA Rail passenger train in Ottawa identified numerous contributory human and organizational factors, including work-related driving distractions, driver workstation layout, speed, roadway configuration, and company practices. The presentation will explain and review the TSB's approach to investigating for human and organizational factors, and discuss how these factors were investigated during the investigation of the OC Transpo occurrence.
More details »
---
Resources
The chapter executive has decided to make available (on a trial basis) as service to the System Safety Community, certain notices or advertisements of people looking for positions or resources.

Please check out the Resources page.
---
Chapter Bulletin Board